Malta is a unique summer hot spot, and one of the most popular destinations for sailors and yacht enthusiasts. With its rich cultural history, stunning natural beauty, and strategic position in the middle of the Mediterranean Sea, at the crossroads of Europe, North Africa, and the Middle East.
Visit Malta this summer and berth at Grand Harbour Marina, because whether you are looking for a relaxing holiday in the sun or an adventure-filled excursion exploring the island's fascinating history, our marina will provide the perfect base for you, where you can truly enjoy being in the epicentre of these fabulous events taking place close by!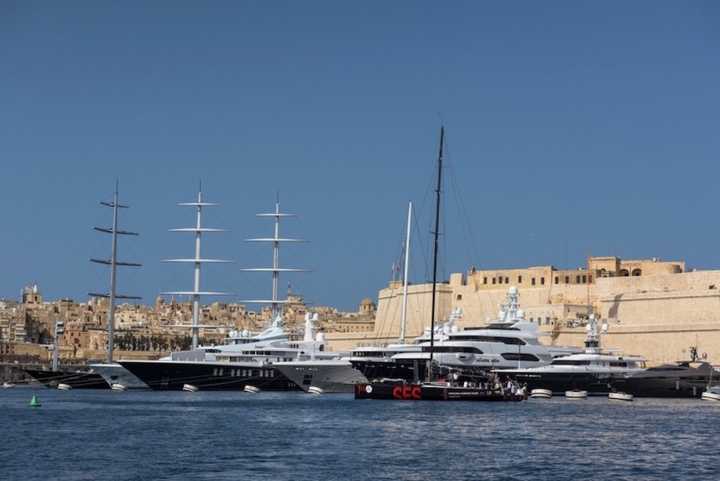 We have chosen some of our top events on the island to attend this season, and we are hugely excited to see you there;
Yachting Malta Race Week – 18th May – 7th June
The Yachting Malta Race Week will consist of a variety of regattas and races hosted by Yachting Malta, the Royal Malta Yacht Club and held under the auspices of the Malta Sailing Federation. The Yachting Malta Race Week is a showcase of some of Malta's existing talent and promising athletes as they compete in their respective sport.  Events will include, dinghy, keelboat, one design class sailing as well as powerboats.
Ragusa Weekend Regatta – 7th June and 10th June
The Royal Malta Yacht Club organises an active programme of racing each year, and the Ragusa Weekend Regattas are on the 7th and 10th June racing from Malta to Ragusa, Ragusa to Malta.
Veuve Cliquot Offshore Race to Linosa – 29th May
A celebration of sailing from Malta to Linosa an Italian island in the Mediterranean. Te race is known to be challenging and require significant skill, endurance and team work. This is a prestigious sailing event to take place from Malta.
XXII Trophee Bailli de Suffren – 24th June
One of the most highly acclaimed sailing events in the year, the Trophee Bailli de Suffren Race is 580-nautical mile race, which starts in Saint Tropez and includes stop overs in Bonifacio, and Trapani, finishing in Malta. Competing yachts are divided into three categories – Vintage, Classic, and Spirit of Tradition. Named after Pierre Andre de Suffren, who was Vice Admiral of the French fleet and a Knight of Malta, the title of Bailli was given by the Order of Malta. De Suffren was known by his sailors and his enemies (particularly the British) as 'Admiral Satan'. To date, seven ships of the French navy have borne the name of Suffren in his honour. His statue dominates the quayside in Saint Tropez.
Rock the Fort – 28th – 30th June
Although not a sailing event, Rock the Fort takes place in Grand Harbour. Enjoy an array on music and entertainment from onboard your boat in the marina, or venture in to the crowds to further absorb the fun atmosphere. This two day concert consisting of:
Day 1 will feature some of the finest local talent celebrating Pink Floyd, marking the 50th year anniversary of the iconic album "The Dark Side of the Moon".
Day 2 will stage Shaun Farrugia's first-ever live concert in Malta, performing his hits and new releases.
Malta Jazz Festival 10th – 15th July
The Malta Jazz Festival is a three-day event featuring international performers and virtuosos in a unique setting.
The festival includes workshops, collaborations and classes, with music from some of the most renowned jazz artists, both from the international scene and locally.
Isle of MTV Malta – 18th-23rd July 2023
2023 is Europe's biggest music festival, featuring a line-up of international acts headlined by Grammy-nominated OneRepublic. The week long event brings an after-party, pool party, boat party DJ's and discos around the island of Malta.
Robbie Williams European Tour – 24th August
Robbie Williams will be performing in Malta as part of his European Tour, which will coincide with the release of his new Greatest Hits album marking 25 years of hits.
"We are optimistic that Robbie Williams in concert will be another event to be remembered in Malta's cultural and entertainment itinerary," Tourism Minister Clayton Bartolo said in a press statement.
Rolex Middle Sea Race – 21st October
The 44th edition of the Rolex Middle Sea Race will take place in the Autumn from Grand Harbour Marina. The race of 606 nautical miles off offshore racing navigates around Sicily with stops at Capo Passero, Messina, Stromboli, Fusignana, Pantelleria, Lampedusa.
The Rolex Middle Sea Race was created in 1968 as the result of sailing rivalry between Royal Ocean Racing Club (RORC) members Alan Green and Jimmy White, (two Englishmen residing in Malta,) and Paul and John Ripard together with other Maltese members of the Royal Malta Yacht Club (RMYC).
The offshore racing event has grown in strength over the years with a huge international following of race enthusiasts and crew.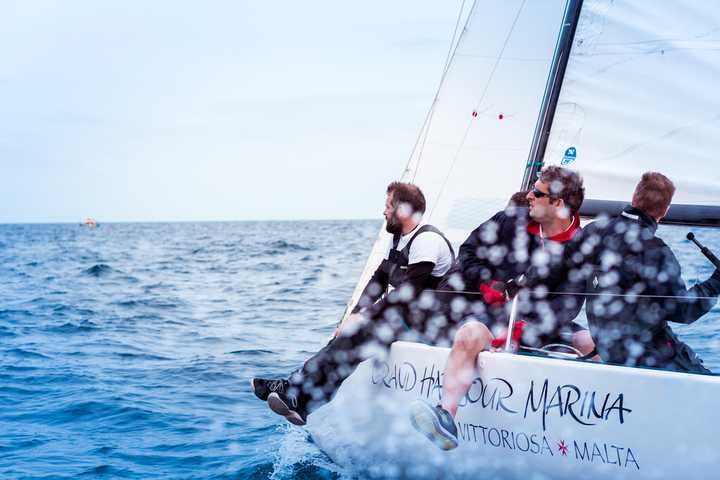 To book a berth at Grand Harbour Marina, and join the fun this summer, click here.