From your home berth at Grand Harbour Marina, you can easily cruise around Malta's dramatic coastline to discover sandy beaches in the appropriately named Golden Bay, Riviera Beach as well as at Gnejna Bay and Mellieha Bay.
St Paul's Bay offers views of the island on which the Apostle is said to have been shipwrecked. Marsaxlokk is a traditional fishing village and one of Malta's most charming seaside locations.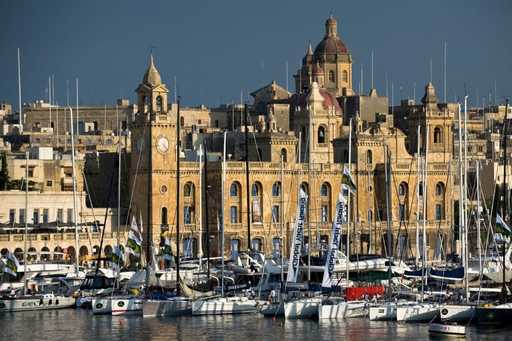 Malta - The jewel of the Mediterranean
The Blue Grotto is comprised of a number of sea caverns on the southern coast, to the west of the Wied iz-Zurrieq harbour. It is located directly opposite the small, uninhabited island of Filfla. The Grotto can only be reached by sea either in a motorboat or a rowing boat.
Neighbouring Gozo, the legendary Calypso's Isle of the Odyssey, is steeped in myth. A peaceful island with a spectacular coastline, it has some of the Mediterranean's finest dive spots. Cruise to the peaceful creek of Mgarr ix-Xini which was the setting for By The Sea featuring Brad Pitt and Angelina Jolie in 2015, and the idyllic sandy beaches of Ramla Bay and San Blas.
Named after the cumin plants that once flourished in the Maltese islands, Comino is noted for its tranquillity and isolation. Today, Comino is a bird sanctuary and nature reserve with a permanent population of just four residents. Comino is home to the Blue Lagoon and Crystal Lagoon, must-visits when cruising the island. The small island also featured in two other big movies, namely Count of Monte Cristo with Gerard Depardieu in 2002 and Troy with Brad Pitt in 2004.
All of these locations are within about 15NM from your superyacht or yacht mooring in Grand Harbour Marina.
Sightseeing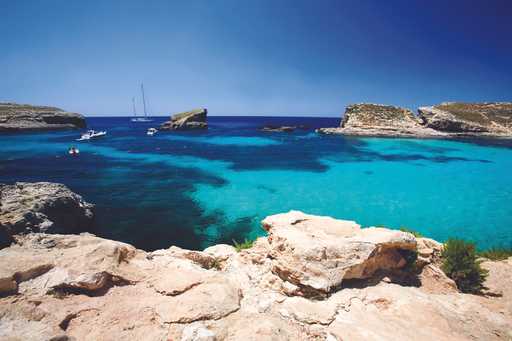 Malta is a southern European country and consists of an archipelago. It is situated centrally in the Mediterranean Sea, south of Sicily, Italy. At the crossroads between the Suez Canal and Gibraltar, an important Mediterranean transhipment hub.
Some extraordinary time travel awaits. Back in the third and fourth millennia BC, Malta was host to a culture unlike any other known today, that began building complex stone temples before even Stonehenge was standing. Not far from Valletta is the Hal Saflieni Hypogeum (pre-book here), a UNESCO World Heritage triple-layered subterranean tomb complex. It is carved, in parts beautifully, from the living rock: here the Temple people buried their dead in the fourth and third millennium BC.
There is also an above-ground temple just 10 minutes' walk away at Tarxien, but for the most evocative temples it's worth a little extra travelling time to visit Mnajdra and Hagar Qim on Malta's south coast. Here are two well-preserved temple complexes – complete with monumental doorways, curved rooms, steps and carved stones, set in a landscape little changed since the temples were built.
Grand Harbour Marina is located adjacent to one of Europe's largest ship building and refit yards, Palumbo.
The best way to discover Vittorosia and Valletta is on a walk around its fortifications and honeyed limestone streets. Begin at City Gate, the capital's gateway since its construction in 1570. Take in the new Parliament House and open-air theatre designed by architect Renzo Piano, creator of The Shard, before looking into the buildings of the Knights of Malta and out over the sea.
We recommend Upper Barrakka Gardens in time for the noon salute from the battery of cannons beneath this bastion-top pleasure garden. You'll also want to explore the monuments and sculptures, cool off by the fountain and take in the spectacular panorama of Grand Harbour Marina.
You'll be spoilt for choice when it comes to visiting museums and heritage sites. From museums of art, crafts, folklore, and military and maritime history; to churches, cathedrals, palaces, gardens and ancient archaeological sites, you'll gain a deeper insight into the island's history and its people over the centuries.
We've recommended a few highlights, and full details of these and many other attractions can be found on the Visit Malta website.
Dining
Buzzing bars spill out onto the city's limestone alleys, concerts frequently grace its copious churches, and the restaurant scene serves the best bites in Malta. And of course, it's only a short ride to the beach.
Visitors to Grand Harbour Marina will find a wonderfully enticing selection of restaurants and bars on the waterfront, catering for every taste from traditional Maltese food to international cuisine.
Treat yourself to antipasti followed by fresh fish or succulent steak: the food at family-run Guzé is particularly good, and the hot chocolate pudding is unbeatable. The restaurant is tucked away in a 400-year-old Valletta house, apparently once owned by the main architect of the city.
Watch the sun set over the Grand Harbour from the terrace of Panorama, with a cocktail or aperol in hand, before strolling a few hundred metres across town for the perfect introduction to Maltese food at Legligin. In this typical Valletta cellar, owner Chris serves up a delicious 'Maltese Meze' feast of at least nine dishes – from carpaccio to Maltese sausage, dips to hot-pots – and there's a great wine list, which features Maltese and international vintages.
For those mooring a luxury yacht or superyacht in Malta and looking for a relaxed crew bar, visit Cargo, which hosts plenty of events to entertain throughout the year. Cafe Du Brazil, d'Centre, The Olde City Pub and other local bars within the area also provide light meals.
Furthermore, the team at Grand Harbour Marina thoroughly recommend these restaurants, all within walking distance of your Home Berth;
Shopping
Vittoriosa's shops are within easy walking distance of Grand Harbour Marina and provide all the essentials required by yachting folk.
Valletta is home to Malta's prime shopping district, lining the 2kms of Republic Street, famous for its many jewellery shops. The entire area is abuzz from 8am to noon and from 4pm to 8pm, with siesta providing a respite.
The largest shopping mall on the island is The Point in Sliema. Elsewhere, the Bay Street shopping centre and Portomaso Complex near Malta's St. Julian's Bay, houses many shops, cafés and bars. Similar outlets can be found at the Plaza shopping centre in Sliema.
Activities
Watersports are, of course, central to the island's attractions, offering scuba diving, water skiing, wakeboarding, windsurfing and sailing. Visitors to the Splash & Fun Waterpark will be treated to over 21 slides and entertainment rides with a friendly atmosphere and Adventure for all ages. Malta is home to one of the oldest golf courses outside the UK – the Royal Malta Golf Club. Within proximity to Vittorosia you'll find numerous tennis clubs, squash courts, cricket and rugby clubs, while many of the larger hotels have gyms and spas.
For a real treat, book a private tour of Casa Rocca Piccola, guided by a member of the aristocratic de Piro family who still live here. From the Maltese lace collection to stories of knightly ancestors, there is anecdote and insight galore – served alongside a glass of bubbles, and, if you are lucky, a taste of some of the island's best bigilla, the Marchioness's version of a traditional Maltese bean dip.
Malta is also a favourite destination for rock climbers. The rugged coastline with its magnificent cliffs provides challenging terrain for novices and experts alike.
The island is renowned for its breath-taking scenery. The colours are striking – honey-hued stone against the deepest Mediterranean blue. And, of course, the temperate climate makes Malta one of the few destinations where year-round sailing is a reality.
Special recommendations from the team at Grand Harbour Marina include horse riding with Golden Bay Horseriding and surfing at Home | Malta Surf School.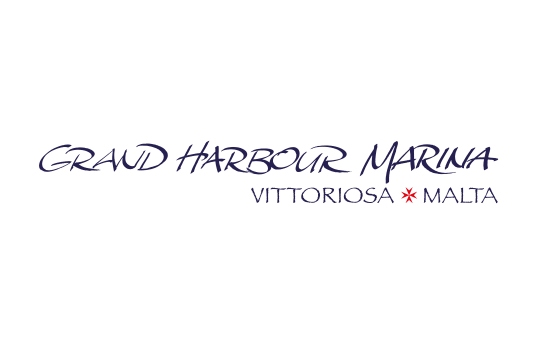 undefined Knot undefined
NaN°C
+356 21 800 700
VHF Channel 13
Max. LOA 100m