The Arch is a non-profit association with an objective to raise awareness towards solutions that contribute to an ecological shift to decarbonise Europe.
The Arch is supported by a quintet of founders, with exemplary careers in the maritime and economic fields, legitimate to organize maritime-related events.
The Sailing Tour of Europe onboard maxi trimaran IDEC started in Nantes early March. Until the end of May IDEC connected with the cities of Copenhagen, Concarneau, Malaga, Marseille, Ajaccio, Naples, Athens, Malta, Lisbon and Saint-Nazaire. During these stopovers The Arch brought together nearly 1,800 leaders, experts, solution providers, citizens and other associations.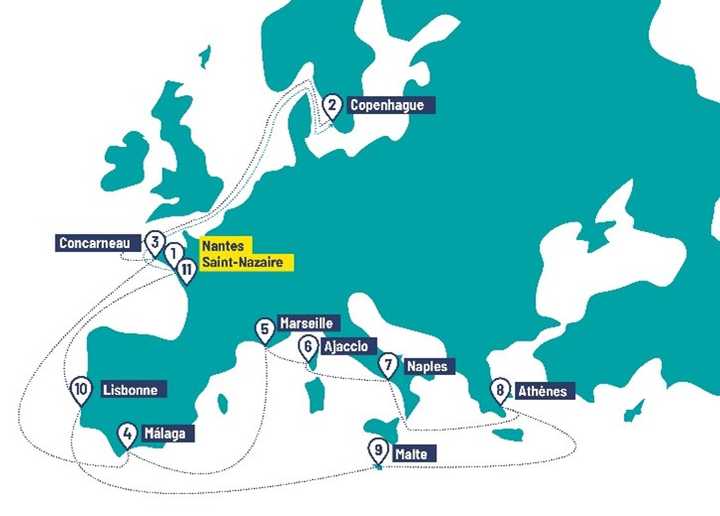 For the Malta stopover IDEC team chose Grand Harbour Marina for its great superyacht facilities. IDEC is a high performance racing trimaran with overall length of 31.5m and a beam of 22.5m. With top speed 44 knots IDEC went around the world in record 40 days. Skippered by Bernard Stamm the yacht easily manoeuvred into its berth on St Angelo Wharf.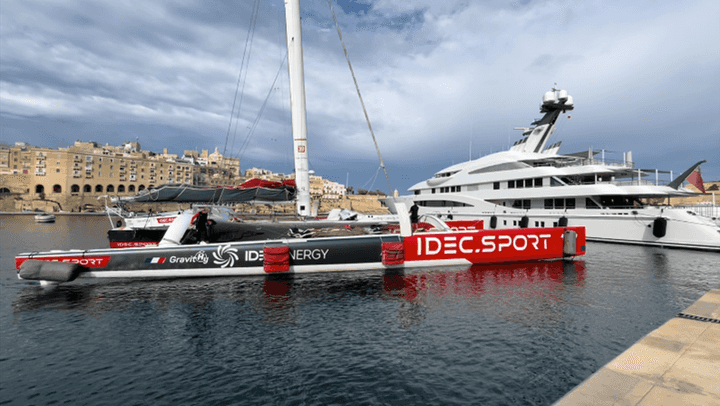 Frédéric Vallier, The Arch Europe Ambassador and Patricia Goubard Nautical Operations Manager
"We are very thankful for all the support offered, IDEC has finished its journey around Europe and 'The Arch' its presentation of the 100 solutions to the European Parliament. The different meetings and exchanges made possible during our stay in your city contributed greatly to our reflection and the success of our project."
The Arch visit continues to inspire the team at Grand Harbour Marina towards cleaner solutions more respectful of the environment!
To book a berth at Grand Harbour Marina, click here.