Grand Harbour Marina provides the best marina service and care for all yacht and superyacht guests throughout your stay.
Discover all the possibilities offered by Grand Harbour Marina in Malta; the yacht and superyacht hub in the Mediterranean.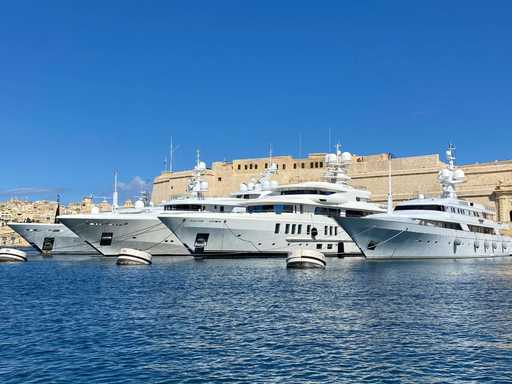 Create lasting memories with Camper & Nicholsons at your Home Port
Grand Harbour Marina is dedicated to the utmost in yacht and superyacht customer service and care. We recognise the personal touch that gives staying at Grand Harbour Marina a special edge. The team is headed up by Gordon Vassallo as General Manger, supported by Ian Cochrane as Assistant Marina Manager. Our meticulous approach to yacht and superyacht care, and ensuring our guests feel home from home.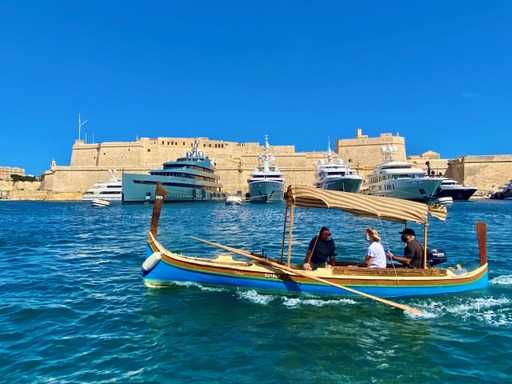 The Reception
From our multi-lingual reception staff, to berthing masters, security team, underwater inspectors, logistics and concierge – a team of talented individuals are here to look after you. Whether you need help with helicopter transfers, private jet bookings, sought-after restaurant bookings, we will work with you and specialists to accommodate your superyacht and yacht needs. Concierge service is available in collaboration with yacht services agencies. Complimentary Wi-Fi is available to all berth visitors, along with hardwire internet for superyachts, and there is an onsite laundrette for convenience.
For your convenience and comfort, in addition to premium standard of facilities you would expect from a Camper & Nicholsons Marina, Grand Harbour also provides the following;
Wi-Fi access throughout the marina and hardwire internet for superyachts
Fresh water and electricity up to 400v (240/400v – 50Hz)
Grey and black water discharge
Refuse and oil disposal
Fuel bunkering
24HR CCTV and full-time security onsite
Provisioning services
Electric Car Charging Bays
Parking for clients upon request
Superyacht shipyard in adjacent creek
Travel lift and boatyards nearby for smaller yachts
Technical services for yacht repairs and servicing
Bars and restaurants on the waterfront and nearby in Vittoriosa
Shops – a weekly market and several chandleries
Close proximity to the Capital city of Valletta
Malta has award-winning suppliers and agents for most marine manufacturers, as well as a shipyard and a full range of facilities for all yacht and superyacht refit, repair and maintenance work. These include:
Electrical and electronics specialists
Marine engine and hydraulic specialists
Engineering, welding and machine shops
Refit and repairs for steel, GRP and wood
Travel lift and covered hard standing (up to 140m LOA)
Life raft and inflatable service and repair
General Manager Gordon Vassallo and his team can provide you with contact details and any help you may need with any owner or Captains specialist needs.
Located across the Harbour is Palumbo, the nearby superyacht shipyard that has the capacity to service, maintain, refit and repair some of the largest ships afloat. It includes a 160 metre long graving dock and a 140 metre covered dock, all provided with shore services, workshops, storage facilities and offices for the administration and crew.
Getting to your Home Port
Centrally located in the Mediterranean, the island of Malta is easily accessible by air and sea. With everything on the island no more than 30 minutes away, and surrounded by beautiful coastline and sea, it is apparent why Malta is known as being a unique destination, set within a beautiful archipelago.
By Air – Grand Harbour Marina is only 15 minutes from Malta International Airport – with direct flights to most major European cities. There are also exclusive facilities for chartered and private jets.
By Sea – The marina is accessible day or night in all weather conditions and our Marina team provides 24-hour berthing assistance.
On approach, the breakwater with St Elmo lighthouse located at its eastern end is easy to identify. Leave this to starboard, and the short breakwater off Fort Ricasoli to port. Fort St Angelo is then rounded to port to enter the final approach channel, which is marked with small red and green buoys. Call us on VHF channel 13 for berthing instructions.
Yachts should also contact Valletta Port Control on channel 12 when 12 miles out and may be asked to call again one mile from the entrance, depending on the movement of commercial traffic within the harbour.
Regulations
Visitors arriving from other countries within the European Union are required to complete the form supplied by the Capitanerie, with vessel registration details and a crew list.
Yachts arriving from outside the EU need to clear through Malta's Customs and Immigration. Officials will usually visit the yacht at Grand Harbour Marina to complete this.
Any passengers or crew leaving the yacht in Malta and departing by other means are required to have their passport stamped by Immigration on arrival.
Marina Documents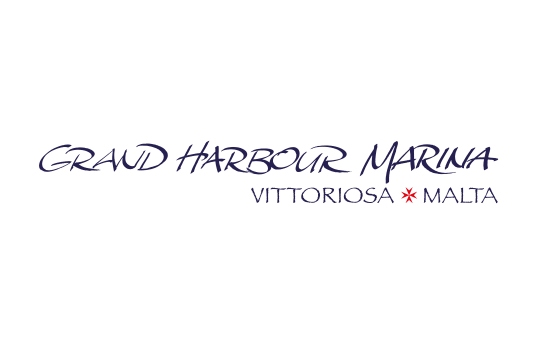 undefined Knot undefined
NaN°C
+356 21 800 700
VHF Channel 13
Max. LOA 100m